What was originally scheduled as a bond reduction hearing ended up being a change of plea hearing for a former Times Union reporter.Michael Anderson...
The discovery of a skull will possibly delay the construction of a trail in South Bend.The South Bend Tribune reports that the skull was...
Sad news Sunday evening out of Laie, Hawaii.Former Notre Dame Defensive Lineman Kona Schwenke died in his hometown at the age of 25.He was...
The pizza place that became entangled in the RFRA debate in 2015 is apparently closed.A sign in the front window of Memories Pizza in...
A Warsaw man has died following a two-car collission on Friday.It happened at the intersection of U.S. 30 and County Road 150 West in...
An Elkhart man has been arrested after a three-county police pursuit that began in Warsaw Saturday night.Police tried to pull over 37-year-old Jacob Yeazel...
Officials have cleared the police of any wrongdoing in the Berrien County chase and crash that killed three people after a burglary at a...
INDIANAPOLIS (AP) — A federal agency has awarded Indiana nearly $11 million for the second straight year to fight the state's opioid abuse crisis.The...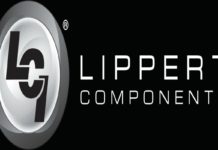 Construction has begun on a new manufacturing complex for an area employer.Elkhart-based Lippert Components Inc. is breaking ground on a new facility at its...
NIPSCO natural gas customers will see a rate increase toward the end of the year… but at least it won't be as much as...
A large structure fire was reported shortly after 4 AM in Granger's Knollwood area.It was at a large home in the 16 thousand block...
A St. Joseph County police officer was hospitalized after a crash in Mishawaka Saturday.The crash happened at about 12:40 p.m. near the intersection of...
An Amish-inspired pretzel company in Michiana has the solution for long lines: an app.Ben's Soft Pretzels has launched online ordering for its stores across...