A Warsaw man was arrested following a police pursuit on Sunday afternoon, Dec. 15.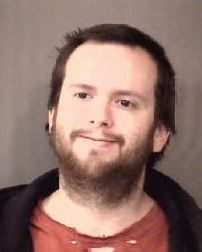 The Kosciusko County Sheriff's Office says a deputy observed a red pickup truck, driven by 27-year old Joseph Eugene Trump, heading down Old State Road 15 at a high rate of speed. When the deputy attempted a traffic stop, Trump continued to flee.
During the pursuit, Trump was said to damage property in the Leesburg and Milford areas and also hit a car while turning onto Levi Lee Road. Trump was eventually apprehended at his home in the Whispering Pines Trailer Park while he attempted to unlock the door. There were no injuries during the pursuit.
Trump has been charged with operating a vehicle while intoxicated, resisting law enforcement, and leaving the scene of a crash.