Governor Eric J. Holcomb has proclaimed March 12–18, 2023, as Severe Weather Preparedness Week (view the proclamation). Each year, IDHS collaborates with the National Weather Service (NWS) during Severe Weather Preparedness Week to remind and educate Hoosiers about seasonal severe weather threats and how to effectively prepare for them. Throughout the week, IDHS will share severe weather safety tips on social media. Follow IDHS and use the hashtags #SevereWx and #SWPW.
Statewide Tornado Drill
Every Hoosier business, school and family should participate in the statewide tornado drill. The drill allows you to practice where to go, what to do and what to take so you are prepared in the event of a real tornado warning.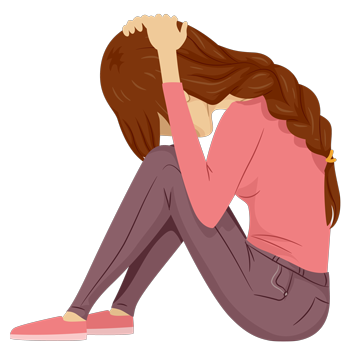 At about 10:15 a.m. Eastern on Tuesday, March 14, NWS will issue a test tornado warning alert, which will be shared through most notification systems, including the statewide Emergency Alert System (EAS). Wherever you are at the time, practice your tornado safety plan. There will be no follow-up alerts issued by the NWS to mark the end of the statewide tornado drill. It ends when your business, school or family feels that you have adequately practiced your safety procedures.
Tornado Safety Reminders
Have a location designated as your safe spot regardless of what kind of building you are in. A basement or storm shelter is best, but an interior room, stairway or hall without a window or door to the outside is acceptable.
Use a helmet, blanket or mattress as protection for your head and neck. This protects the most vulnerable parts of your body from flying debris.
Consider how you would be alerted if there were an actual tornado warning. Sirens are meant to be heard outside and cannot be relied on if you are indoors. Having a NOAA weather radio or weather alert app is recommended.

IDHS Director of Emergency Management Mary Moran welcomes Hoosiers to Severe Weather Preparedness Week.
Be Prepared for Flooding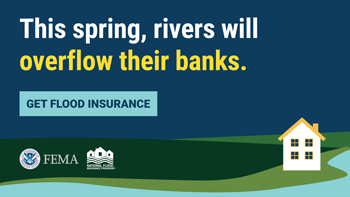 Standard homeowner's and renter's insurance policies do not include flood insurance protection. Visit in.gov/floodinsurance to learn about flood insurance. New policies take 30 days to become effective, so act quickly to beat spring floods caused by melting snow and spring rains.
Flooding: Did You Know?
Just 1 inch of water can cause $25,000 of damage to an average 2,500 square-foot, one-story home.
Indiana had 76 flooding or heavy rain events in 2022.