It may not be spring quite yet, but if you're a sports fan, you should be excited about the month of March.
Here's the reasons why:
1. March Madness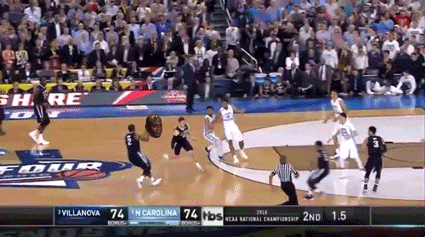 A tradition unlike any other. Office pools. 12 versus 5 upsets. Cinderellas. Crying Jordan memes. No matter who you are, whether it's a hardcore college basketball fan, casual fan who only really pays attention around this time of year, or that person who picks their brackets based on their favorite mascots, just about anyone can get enjoyment out of the best tournament in sports.
Last year's NCAA Tournament final, as seen above, was considered one of the greatest games of all time. Will we get a game this year that can match that drama?
Does your team have a chance: Let's face it, every team in the tourney has a chance. More often than not, the "best" team doesn't win it all. That's why we love this tourney so much.
2. Spring Training
It's always warm and sunny in Arizona and Florida, and Major League Baseball teams know this because this time every year, they flock to those warm climes to get ready for the long summer ahead. It's also the time of year everyone is in the best shape of their life (just ask them).
Does your team still have a chance: Totally. Everyone's 0-0 in the standings. You don't have to really worry until Labor Day.
3. The early weeks of NASCAR
Just like your favorite MLB team, your favorite NASCAR driver still has a chance, too. NASCAR just started last month and, while the Daytona 500 is already in the books, there's still plenty of big races ahead. Talladega, I'm looking at you.
Does your driver still have a chance: Absolutely! He (or she) is still in contention, and a few lucky breaks, lucky dog laps, and big crashes away from moving up in the standings.
4. NHL hockey is still going on…
In fact, this is when the NHL season really starts to heat up on the ice as teams are jockeying for playoff position with roughly 15 games or so left to go.
Does your team still have a chance: Maybe. The Chicago Blackhawks absolutely do. The Detroit Red Wings absolutely don't. But hey, at least you're not a St. Louis Blues fan (like the author of this story). That team never has a chance.
5. …and so is the NBA
Like the NHL, the NBA is also winding down its regular season. Unlike the NHL, there's only a few teams you can truly say have a shot at the title.
Does your team have a chance: Chicago Bulls and Indiana Pacers fans have something in common here. It's a remote chance. Both are likely to be in the 5th-8th slots in the NBA playoffs. However, as the NBA has shown us time and time again, unless your a Cleveland, Golden State, or San Antonio fan, you really don't push in all your fandom chips in this time of year.
6. The NFL Draft is near
Get excited like this guy. No really, get pumped. Because careers are literally on the line when the NFL Draft arrives on April 27. This is the time of year where the hardest of the hardcore NFL fans start dissecting college football prospects like they were dead frogs in a high school science room. Lucas Oil Stadium is the annual home of the NFL Combine, which just wrapped up this past weekend.
Does your team have a chance: If you're an Indianapolis Colts fan, you'll have to wait until the 15th overall pick, unless they trade up. Your team could still get a very solid player there. The Chicago Bears pick 3rd overall. Normally, this would be cause for great hope and optimism. However, most Bears fans have lost anything resembling hope and optimism a long time ago.
7. Even PGA Golf is getting underway
Technically, it never stopped. The PGA Tour has been running events since last October. It's just that none of those events are majors and none of them are anywhere you've been close to if you live in Indiana. Despite that, most golf fans start paying attention around this time of year because we're just a month away from a tradition that actually is unlike any other: The Masters (Apr. 6-9).
Does your golfer still have a chance: With all four majors and the real meat of the schedule still ahead, your guy definitely has a shot. Yes, that was a pun and I will not apologize for it.
7.5. Wrestlemania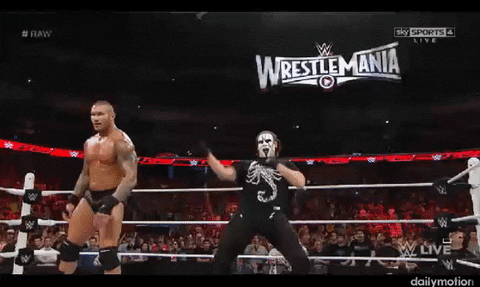 Wait, what? Ok, ok, let me explain. No, pro wrestling is not considered a "sport" under the historical definition. To many, it's a soap opera for men. I say it belongs here simply for the fact that Vince McMahon, owner of World Wrestling Entertainment, has always considered his brand "sports-entertainment." See? There's the word "sports." It's one half of a hyphenated word, therefore it's our half entry into this list. Wrestlemania takes place on April 2, but the buildup always begins at Royal Rumble in January.
Does your wrestler have a chance: Unless his name is Goldberg or Brock Lesnar, then no. The author of this story isn't very happy with how the build has been for Wrestlemania: